NOTICE: This website is no longer updated.
If you have questions about previously published Ontario COVID-19 Science Advisory Table resources, please email communications@oahpp.ca.
Ontario dashboard.
NOTICE
As of September 8, 2022, this Dashboard is no longer updated. For more information on where you can find equivalent COVID-19 data and information, read the COVID-19 Indicator Roadmap.
---
Effective Reproduction Number R(t) in Ontario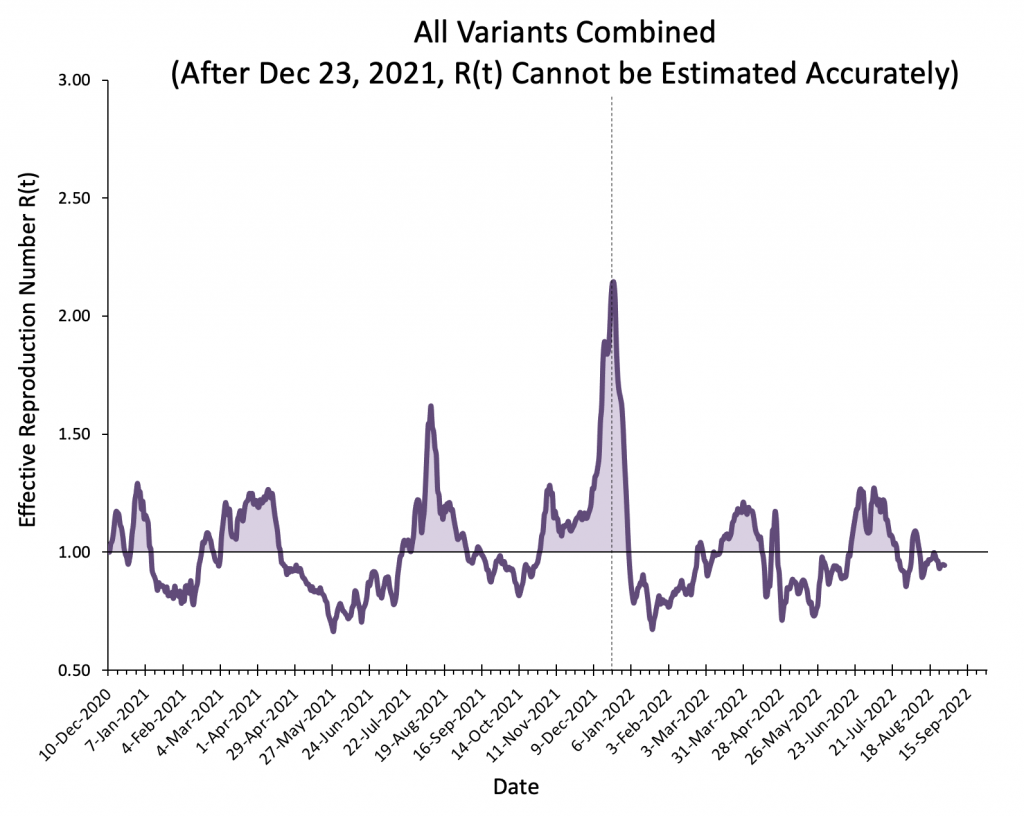 Percentage of Cases Caused by Different Variants in Ontario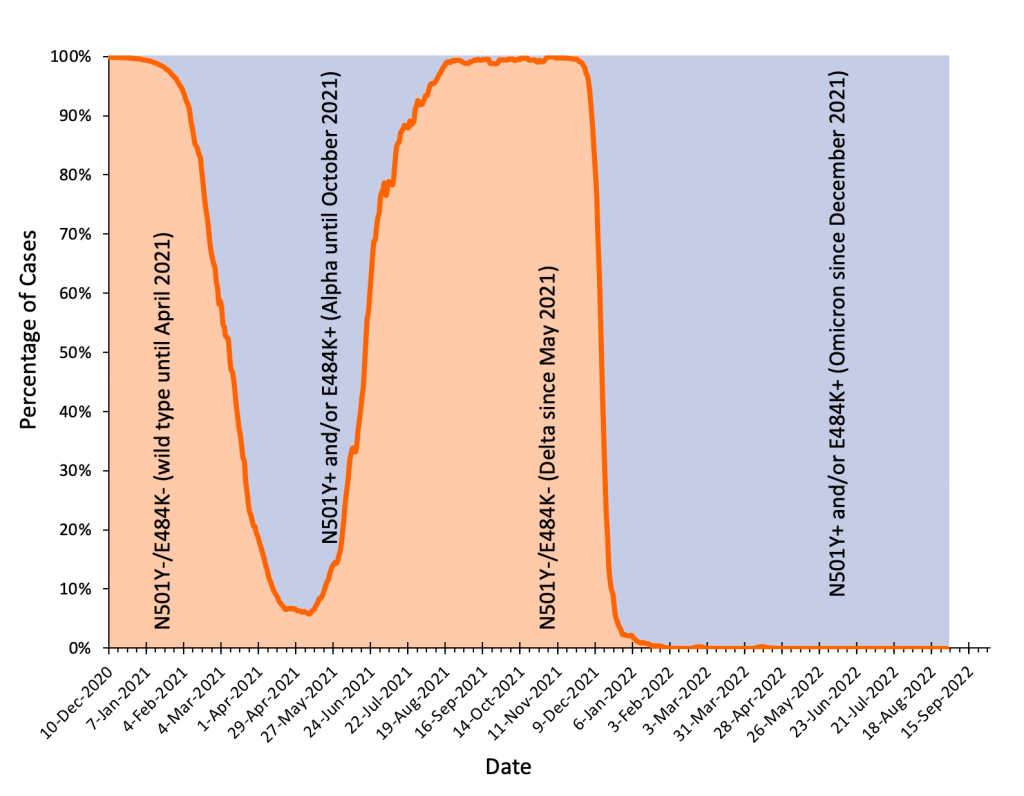 Number of Public Health Units With Exponential Growth in Ontario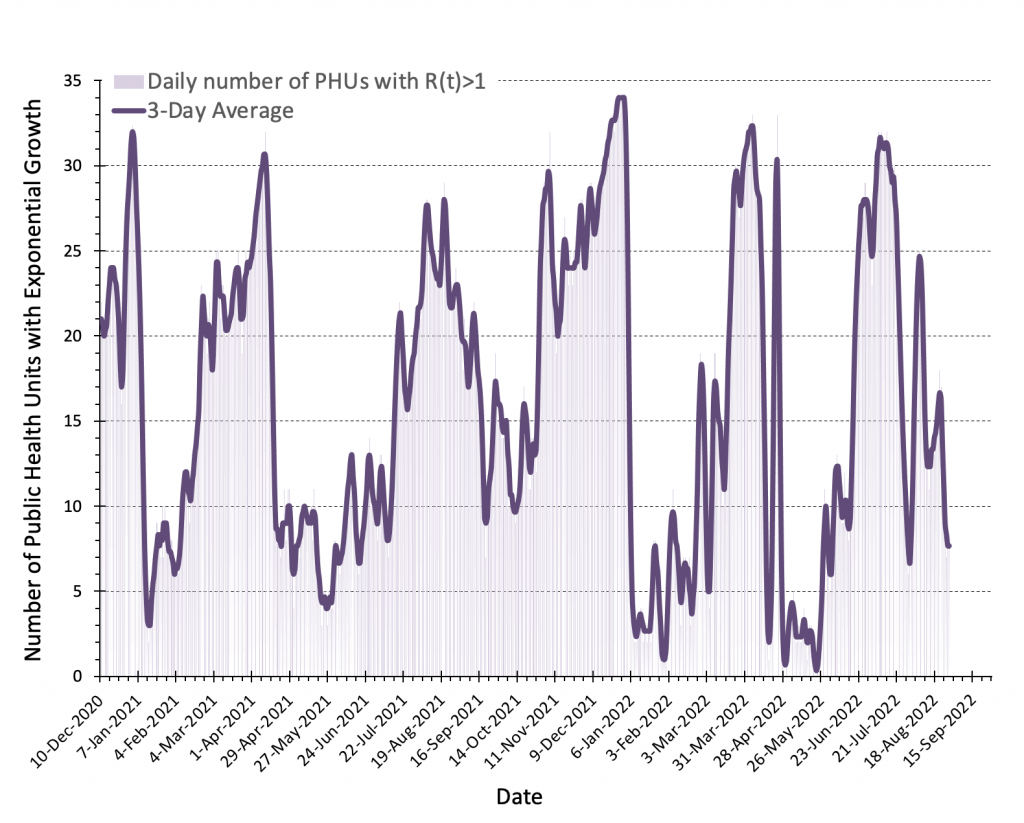 Daily COVID-19 Hospital and ICU Occupancy in Ontario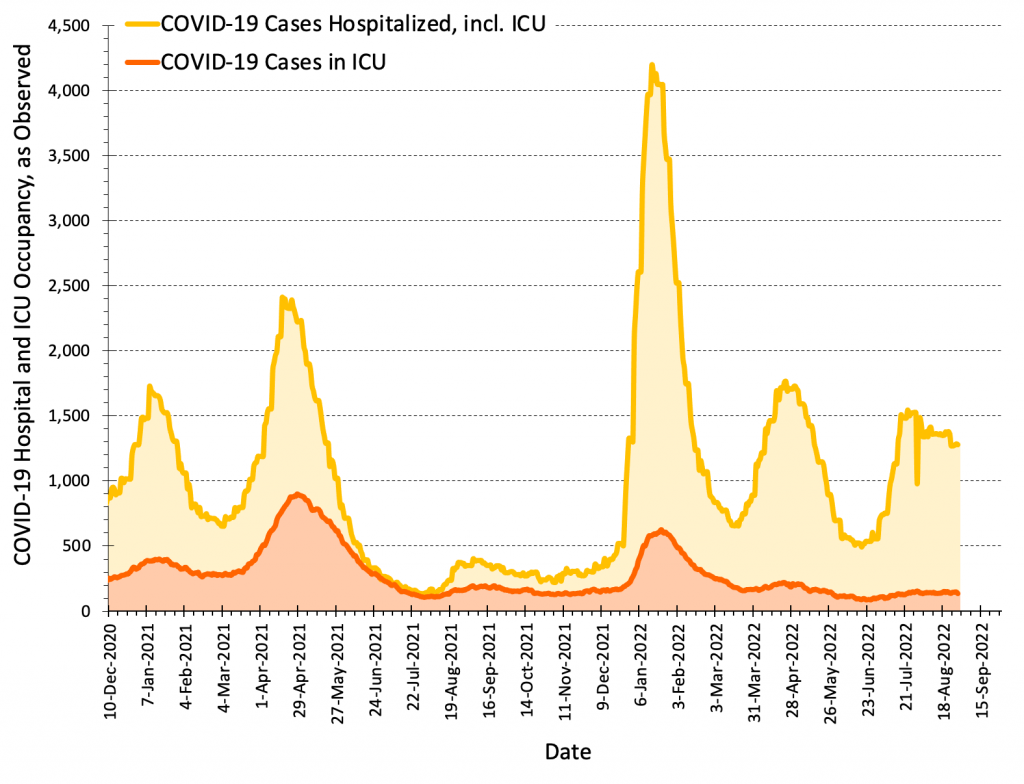 Daily COVID-19 Deaths in Ontario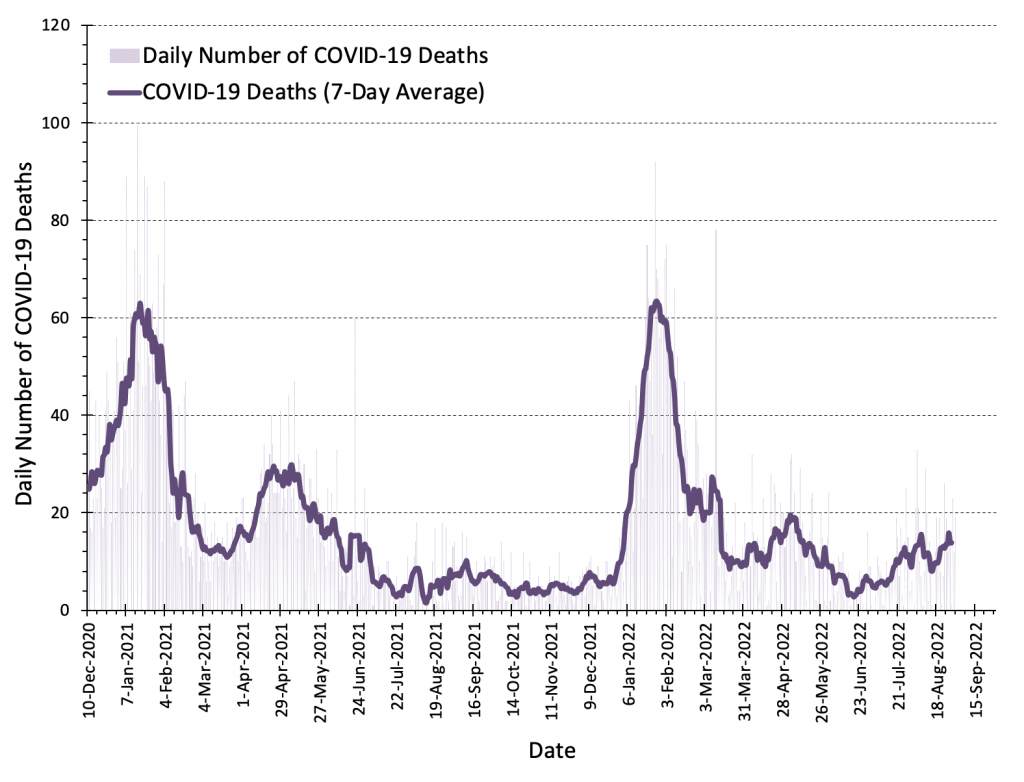 Oxford Stringency Index and Out-of-Home Mobility in Ontario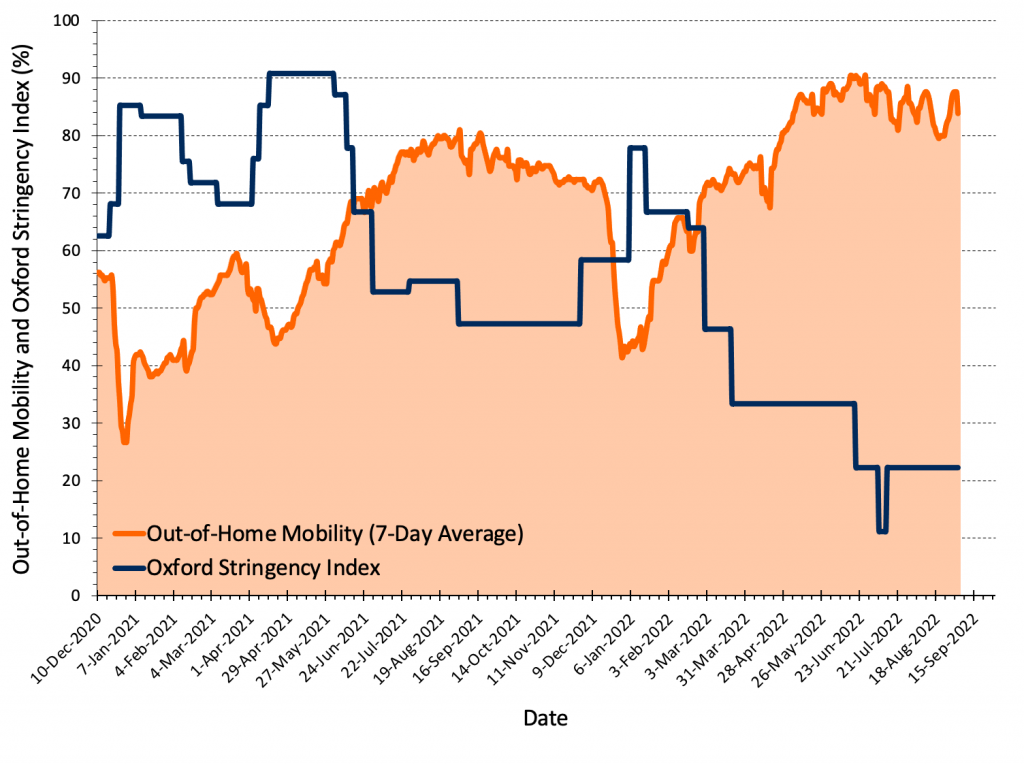 Mobility Indicators of Low-Risk Activities in Ontario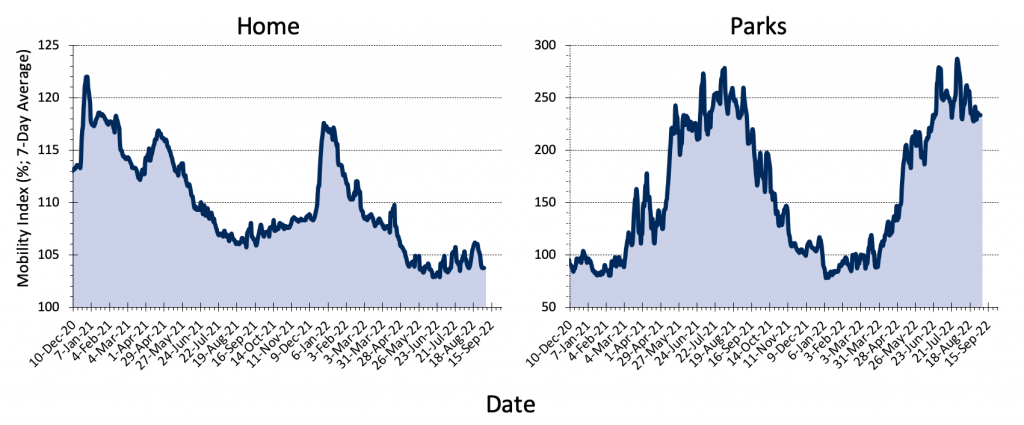 Mobility Indicators of High-Risk Activities in Ontario

COVID-19 Vaccination in Ontario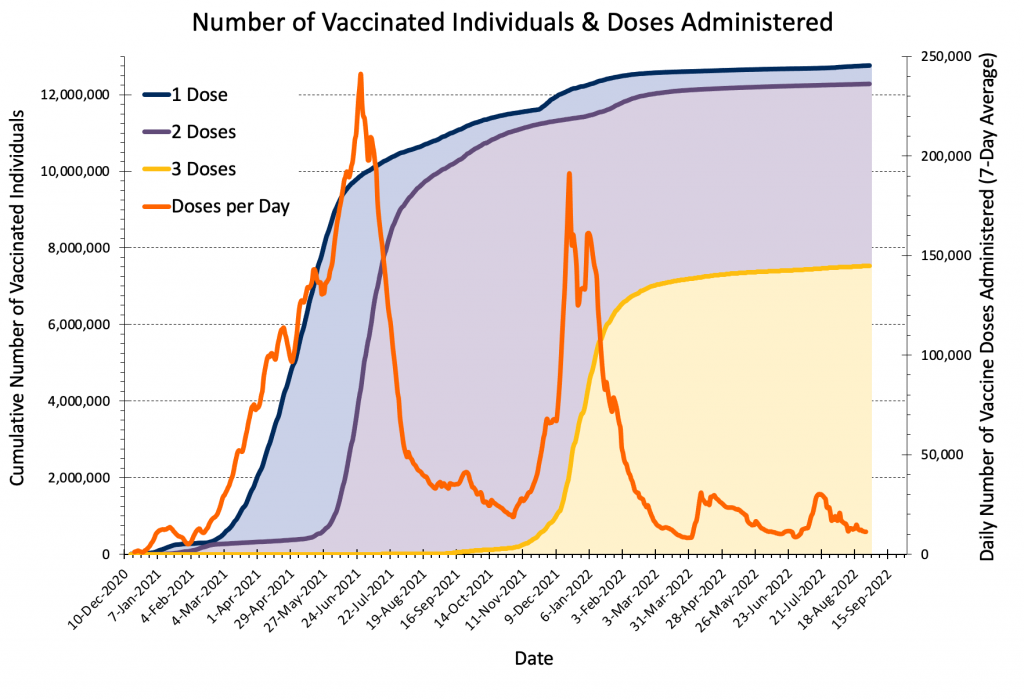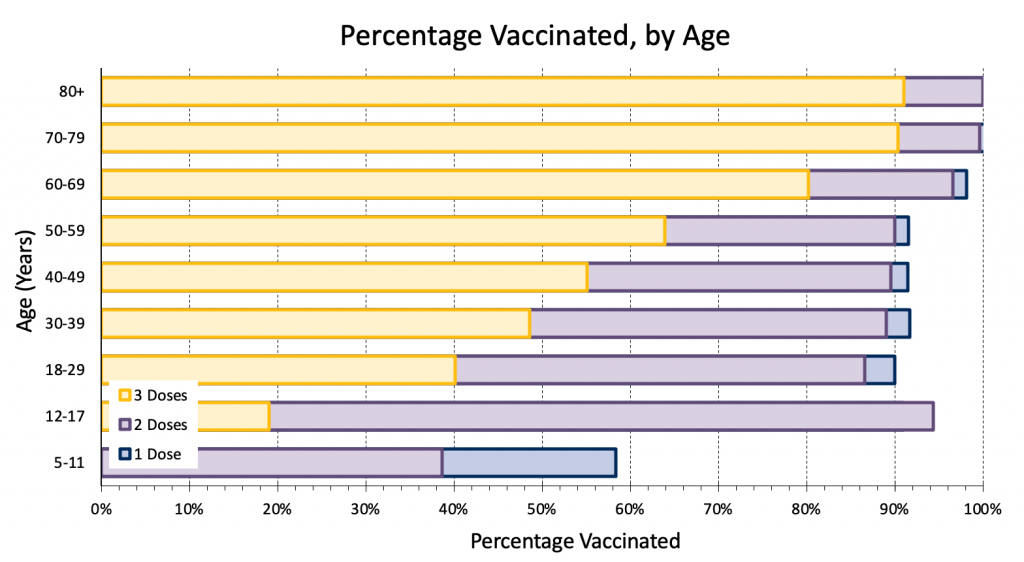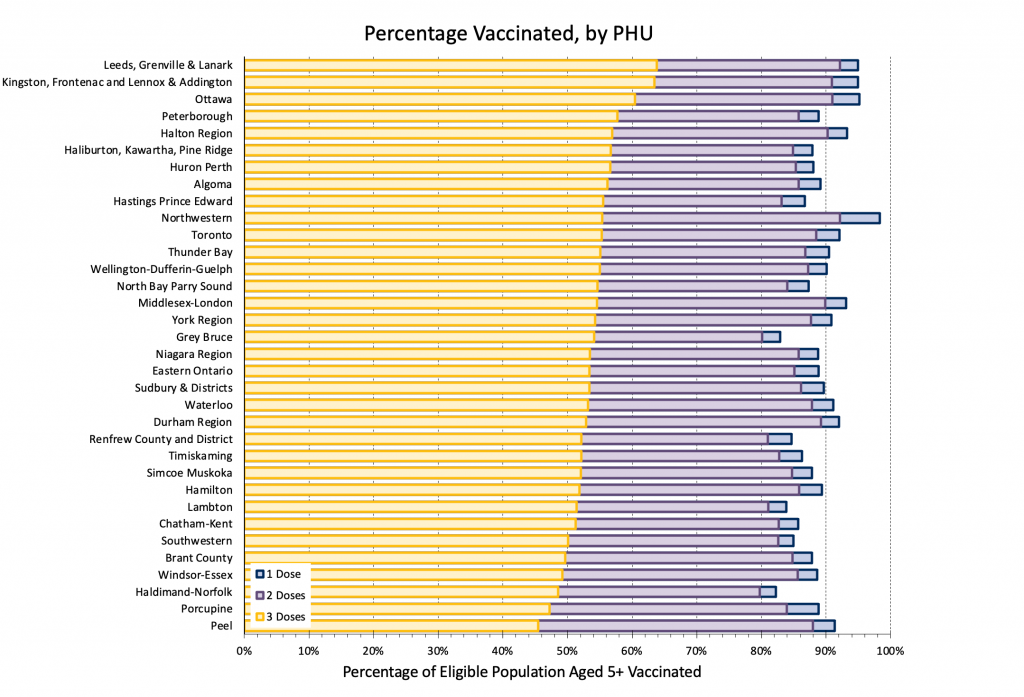 Data sourced from:
https://covid19.apple.com/mobility/
https://ourworldindata.org/explorers/coronavirus-data-explorer
Public Health Case and Contact Management Solution and other case management systems (CCM plus)
https://www.bankofcanada.ca/markets/market-operations-liquidity-provision/covid-19-actions-support-economy-financial-system/covid-19-stringency-index/
https://www.google.com/covid19/mobility/
https://resources-covid19canada.hub.arcgis.com/datasets/covid19canada::provincial-daily-totals/about/
Wastewater Dashboard hosted by Ontario's Ministry of the Environment, Conservation and Parks (MECP)
Citation:
Jüni P, da Costa BR, Maltsev A, Katz GM, Perkhun A, Yan S, Bodmer NS. Ontario dashboard. Science Briefs of the Ontario COVID-19 Science Advisory Table. 2021. https://doi.org/10.47326/ocsat.dashboard.2021.1.0